The Christian YouTube Blueprint
by Christina Patterson
Start and grow your faith-fueled YouTube channel today!
JOIN THE WAITLIST!
You're a woman of faith with a God-given message to share . . .
and you don't need a large following, viral content, or a traditional publisher to share it.
It is possible with YouTube, and I'd love to show you how. ⇩
I KNOW WHAT YOU'RE THINKING . . .
❌ I don't have a large following. Can I find success YouTube? 
❌ I don't have fancy equipment. Will people watch my videos? 
❌ There are already so many YouTube channels. Is there room for me? 
The answer: 

✔️

 YES to all the above!
The truth is, it's not too late to take advantage of YouTube and you have everything you need to grow your influence and increase your income on the platform.
Imagine having a Christian-specific YouTube strategy that helps you…
Confidently share your message 

without complicated equipment or production experience.
Consistently grow your audience 

without endless Google searches or expensive advertising.
Purposefully finance your mission 

without clickbait tactics that don't align with your faith-focused mission.
Now stop imagining because what you are looking for is here!
INTRODUCING
The Christian YouTube Blueprint
The faith-focused course & coaching for Christian Women to start and grow their YouTube channel, confidently share their message, and consistently grow their influence and income with online video.
ENROLL NOW!
This course was an answer to my prayers.
I am amazed by the amount of information and the valuable resources that were provided during this course. Christina's wisdom, knowledge, and grace were evident throughout every lesson and LIVE trainings. I am so grateful for the opportunity to be a part of this course and I was able to implement information from the Beloved Creative immediately! This course was an answer to my prayers.
Iris Bryant, Adoptess in Arms
I've launched my channel successfully thanks to Christina's expertise!
This course gave me step-by-step instructions on how to successfully launch my YouTube channel. Christina provided clarity, encouragement, and support every step of the way! Christina's heart for people was clearly seen in the patience and grace she extended during our live sessions and her willingness to provide individual YouTube reviews. I've launched my channel successfully thanks to her expertise! This course is life-changing!
Debra Cheek, Believing Wives
I was able to put Christina's tips to use right away and see consistent growth and engagement. 
Christina explained in simple terms how to rank on YouTube and how to prepare a script that will keep the audience's attention and give a clear call to action in every video. I was able to put her tips to use right away and see consistent growth and engagement.
Kirsta Pettiford, Host of Called Conference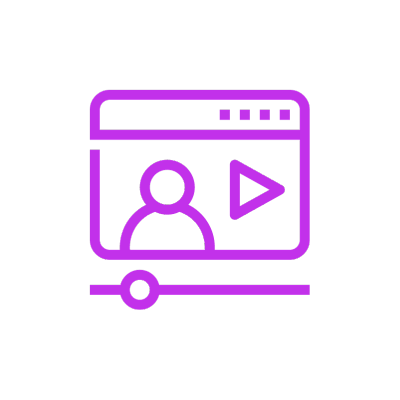 Video Trainings
Video training from Bible Teacher and YouTuber Christina Patterson takes you through her 6 "P"s of YouTube success roadmap, giving you every step you need to start and grow your YouTube channel in weeks, not years.
LIVE Coaching
3 Months of complimentary access to Christina's LIVE coaching community to answer YOUR specific questions about starting and growing on YouTube, creating Christian content, monetizing your channel, and more. Have all the burning questions you've been looking for finally answered by someone with years of experience.
Strategy Workbook
Your beautifully designed PDF course workbook walks you through each week's lessons leaving you with a personalized YouTube strategy at the completion of the course to be used for years to come.
Action Guides
In addition to training videos, you'll also receive "YouTube in Action" video tutorials not just telling you how to use the platform, but giving you a behind-the-scenes look to show you exactly what to do. This is an over-the-shoulder view of Christina' sYouTube process she doesn't share anywhere else. 
Private Membership Community
Three months of complimentary access to connect, network, and collaborate with like-minded Christian women of faith, plus direct feedback from Christina and the team inside our private social platform to learn and grow together. You don't have to move forward in your calling alone with our online community of Christian women creators like no other.
Checklists & Assignments
Step-by-step checklists and assignments to make it easy to follow along, ensuring you start and grow your YouTube channel right the first time and the exact steps to take along the way.
Press play on sharing your God-given gifts with the world, and join the Christian YouTube Blueprint today!
JOIN NOW!
Hello, I'm Christina
As a passionate Bible Teacher with a message in my heart but no stage to share it, God led me to YouTube. With my computer webcam at my kitchen table, I started the Beloved Women YouTube channel that has now reached over 1.5 million views and opened doors to work with YouVersion, Proverbs 31 Ministries, Christianity Today, and more.
The truth is, I've never had a viral video, I'm not verified on social media, and I don't have a traditional publisher.

Still, I've reached millions of women through my Christian YouTube channel.
"How," you ask?
I've created a system that works WITH my specific purpose and schedule and not the other way around called my 6 "P's of YouTube Success.TM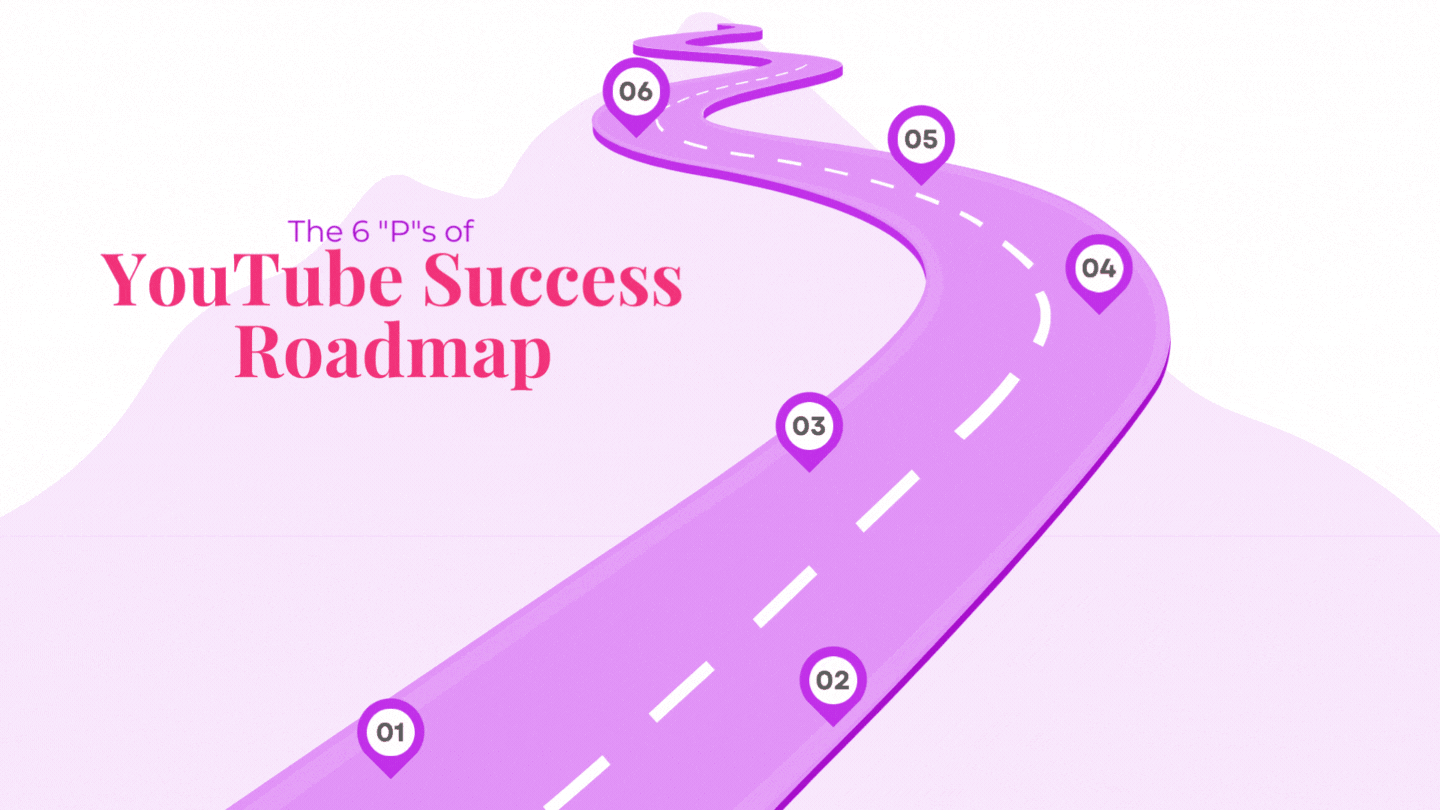 By taking the right steps at the right time, you can set your YouTube channel up for consistent growth and impact, no matter where you are on your YouTube journey.
As a Christian, I have a unique approach to YouTube. Subscribers and views are not the end goal, although I will teach you to grow in these areas. I do so, however teach from the mindset that YouTube is a tool to share the message that God has placed on our hearts. I will teach you how not to only grow in number, but also in impact for the Kingdom.
It's finally time to press play on your dreams and share your gifts to a world that desperately needs your voice. Best of all, you don't have to do it alone. Let me help you.
Are you ready?
LET'S GO!
Christina's patience and expertise made it so easy to follow along and grow.
As an experienced retired educator, administrator, and professional development coach, I must say participating in Christina's course and mastermind has added value above and beyond my expectations. She is not only a natural, spirit-filled woman of God, but she has the ability to motivate and encourage like no other.  Her patience along with her expertise, made it so easy to follow and grow.
Donella Cranford,
Just Be With Donnella C
This course changed the trajectory of my ministry and life.
"When I started Christina Patterson's YouTube training, I had no real understanding of YouTube. I had a personal YouTube channel, but I never considered using YouTube as a platform for ministry. A few months after taking her course, I converted my personal YouTube channel to a brand channel and I began to publish Bible study videos consistently. 16 months after getting serious about YouTube, I have over 1,000 subscribers, over 8,000 watch hours, and I am monetized. Christina's course changed the trajectory of my ministry and my life. I am forever grateful for her wisdom and I would recommend her to anyone interested in starting or growing their YouTube channel."
Dominique Young, Faith Sisters Tribe
Christina's personal attention to each student made us feel like a family of sisters. 
Christina's course gave me not only the information I needed but also the encouragement necessary to launch my site and channel. Her personal attention to each one student individually and the group as a whole made us feel like a family of sisters for God. I would recommend her class for sure and I am grateful that I followed the nudging of The Holy Spirit to join...💕
Kia, 
Words of Wisdom with Kia 
The Christian YouTube Blueprint
MODULE 01
PURPOSE
Gain clarity about the direction you want to take your channel by using my purposeful mission formula and discover your unique YouTube style so you can always be camera-confident. In this lesson, you'll learn:
How to develop your purposeful mission statement to ensure you are always in alignment with your faith-focused goals.
How to choose your channel topic and properly set up your YouTube channel.
How to identify your unique video types and discover your specific communication style so you can create videos that are authentic to you.
MODULE 02
PLANNING
Develop a solid foundation and proven YouTube strategy before you press record so that your YouTube channel is positioned for growth and you have everything you need to create videos your viewers will love. In this lesson, you'll learn:
How to understand and leverage the YouTube platform for consistent growth.
How to develop your unique YouTube plan to position yourself as an authentic authority on your topic.
How to research before you press record to plan videos that automatically attract viewers to your channel.
A comprehensive list of the best equipment and tools to use based on your video style and comfort level.
MODULE 03
PRODUCTION
Everything you need to know to produce high quality videos that look beautiful and best serve your audience so they'll keep coming back for more. In this lesson, you'll learn:
Pre-production:

 

How to outline and script engaging videos that keep your audience's attention and leave them wanting more.
Production: How to create impactful videos with a professional look you'll be proud to post and share.
Post-production: 3 options for video editing even with little to no experience.
How to host a stress-free YouTube LIVE.
MODULE 04
PROMOTION
Gain the strategy and confidence to promote your amazing videos for increased views and to reach your desired viewers both on and off the YouTube platform. In this lesson, you'll learn:
How to optimize your videos to maximize your reach.
The best places to promote your videos to grow your audience.
Step-by-step instruction on how to repurpose videos with Christina's H.A.T.S. method so you can work smarter not harder.
MODULE 05
PROGRESS
Aquire the knowledge to grow your channel with training on audience engagement, posting consistently, and positioning your channel for future increase. In this lesson, you'll learn:
How to grow an engaged audience to establish a genuine online community of viewers.
Best practices for establishing a consistent posting schedule that aligns with your priorities and saves you time.
How to understand and use YouTube analytics to plan and predict future success.
MODULE 06
PROPEL
Take off with advanced YouTube strategies to multiply and sustain your mission long-term. In this lesson, you'll learn:
How to understand YouTube monetization and the fastest way to get your channel monetized.
5 ways to leverage YouTube to generate income without being monetized to financially support your mission.
How to create systems, build your team, and manage online security to help you scale your success for years to come.
DON'T MISS THESE
Bonuses!
Beautifully Branded YouTube Kit
Make a beautifully branded first impression with easy-to-use templates to help you effortlessly craft YouTube thumbnails, channel banner images, and more to make your Youtube channel stand out while attracting your target audience. 
Digital Christian Content Planner
This elegant planner was designed with Christian content creators in mind to help you make a clear and realistic plan to post videos constantly. This undated planner includes goal setting pages, monthly dashboards, weekly layouts, and scriptures throughout to keep you inspired year after year.
The Profitable Creator Masterclass
⚡️FAST ACTION BONUS ⚡️ 
This masterclass uncovers 5 secrets every writer, communicator, or content creator who wants to make a profit from their work must know. Learn how to maximize your income no matter where you are on your content creation journey and work through the accompanying Profitable Offer Worksheet to clearly develop and confidently sell an irresistible offer.
With that, you'll have both the knowledge AND the tools you need to start and grow your Christian YouTube channel in weeks, not years!
JOIN NOW!
Well worth the investment.
This course and Christina was most valuable to my ministry. The material was very easy to follow and Christina provided immediate feedback to questions throughout the course. I now have the knowledge and courage to share Christian content with online video. This was well worth the time and investment.
Rhlonda,
At The Hands of Him
The value of what I received outweighed the cost. 
I learned way more in the Christian YouTube Blueprint than I expected. This course has opened my mind and has taken me from a zero to a hero by teaching me the expert way to create a niche as a Christian woman in a highly driven social media market. Christina gives clear, step-by-step methods and proven solutions that she has used personally and professionally. The value of what I received outweighed the cost. I am now able to display my God-given gifts in a more professional manner and feel comfortable and confident on YouTube. I loved this course and did not want it to come to an end. The value added from Christina's training set me up for YouTube success. This is an AWESOME Course!  
Renee Glover
Christina explains each concept in a way that makes it easy to grasp.
The Christian YouTube Blueprint has given me the tools and the confidence to create content that encourages others.  Christina is a wealth of knowledge, and she explains each concept in a way that makes it easy to grasp. The coaching calls were amazing!  I felt so supported and motivated!  If you're thinking about starting a YouTube channel, The Beloved Creative is a MUST!
Kathryn Charles. Mom Life on Purpose
What happens when you join?
←     →
Start Your Personalized Journey 
Once you join, you'll receive instant access to your welcome orientation videos and the Creator Locator assessment which will help you discover where you are on your YouTube journey and give you personalized feedback on how to best approach your course and coaching. 
GET STARTED!
←     →
Learn with Videos and Coaching
Watch video trainings that walk you through Christina's 6 "P"s of YouTube framework, complete your course workbook, and attend LIVE coaching calls to help you effortlessly start and grow your YouTube channel without confusion and guesswork.
GET STARTED!
←     →
Grow & Go!
Receive a certificate of completion to honor the work you've invested to sharing your God-given message. Now you have all you need to confidently show up, increase your impact and multiply your income with online video!
GET STARTED!
YouTube is not the future. It's now.
Now is not the time to hesitate. It's time to leverage the power of YouTube to press play on your God-given dreams.
✔️ With over 6 billion users and counting, your audience is there. 
✔️ With video format, you can get way more out of your content than a fleeting TikTok or Tweet.
✔️ With the longevity of YouTube content, your videos can get you views, leads, and customers for years to come.
Sure, You Can:
✖️ Keep Google searching and DIY'ing your way to YouTube success.
✖️ Keep holding your breath waiting to go viral or to be "discovered" by someone else.
✖️ Keep pressing pause on your God-given purpose until you feel "ready."
Christina teaches and coaches with the grace, patience, and love of God. 
The Christian YouTube Blueprint was an answer to prayer, literally, and exceeded my expectations. Christina Patterson provided relevant and effective information that helped me to learn how to navigate through YouTube and improve my efforts! She was generous with sharing everything that she knew and the tools needed for me to jumpstart my channel and succeed. She taught and coached with grace, patience, and the love of God. I appreciate Christina and this course for the confidence and knowledge I now have.
Glenda Hyde, Unpack Your Purpose
I love the way Christina teaches! 
Christina had a heart to share all of her powerful tools with step-by-step instructions that gave me confidence and power to build my channel and equip me for the journey. I'm looking forward to her next course!
Felicia Baugh, Flourishing with Purpose
The Christian YouTube Blueprint gave me the confidence to make my vision and mission a reality. 
God had already given me the ability and the concept for my YouTube channel, and the Christian YouTube Blueprint provided a map to set the concept in motion. The up close and personal training was priceless making the cost of this course a drop in the bucket when I consider what I learned. I am excited to share my story with others.  
Madrilyn Parham, God's Wisdom for Working Women
The Christian YouTube Blueprint is Designed for...
Communicators. Christian authors, speakers, and communicators who desire to share the God-given message on their hearts with the world.

Content Creators.

 Christian content creators who are ready to think outside the box and get creative with how they use and share their gifts.
YouTubers. Current Christian YouTubers that feel stuck and need strategic help to move forward and grow their channel.

Ministry Leaders.

Leverage the power of YouTube to increase your impact and reach more people than you could have ever imagined.
Beginners. Women of faith with a desire to start a YouTube channel but don't know where to start or what to do.
Entrepreneurs. Business owners looking for a growth strategy that does not require work everyday and an unhealthy obsession with numbers and social media.
Be The Next Success Story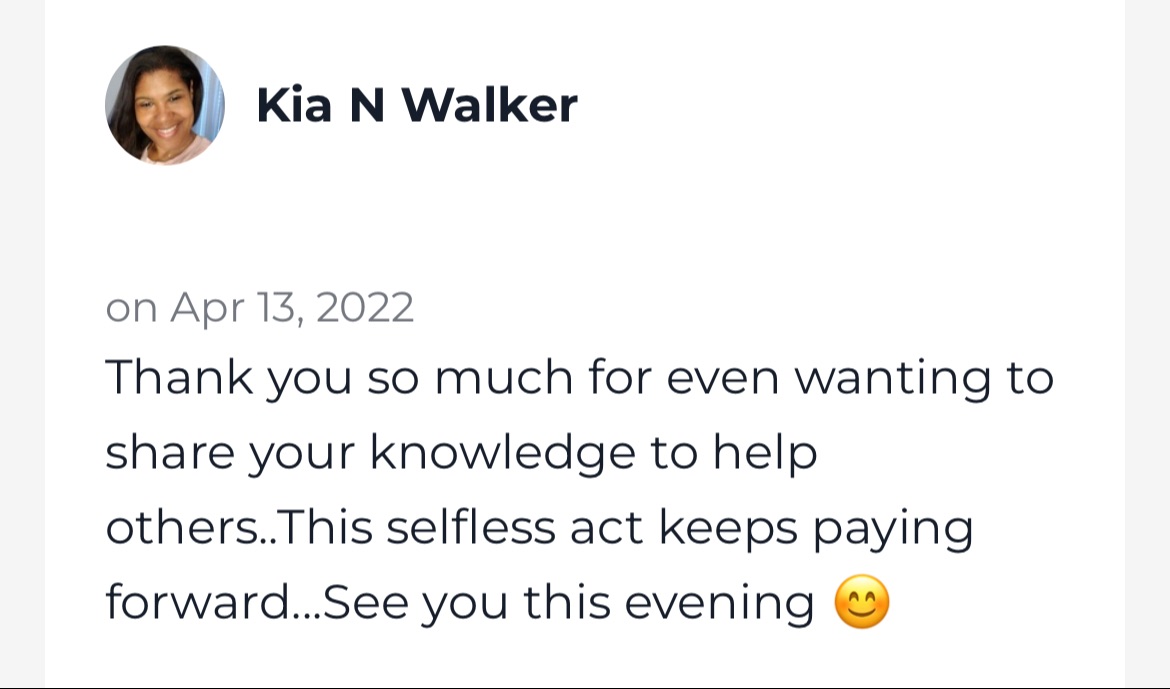 You May Be Wondering . . .
This sounds amazing, but can this help me if I don't have a YouTube channel?
I would love to join, but this is a lot of money.
What if I don't like the course?
How long does the course take?
How long will I have access to the course?
I have another question not listed here.
You don't need to post more, do more, or be more. 
With the step-by-step proven strategies taught in The Beloved YouTube Blueprint, you'll be well on your way to consistent online growth of your audience and impact. 
As Christian women, we both know our God is in the business of using small beginnings to create a major impact. We also know we need to be willing to take the first step.
Since you've made it all the way to the bottom of this page, I believe one thing is true of you:
You're ready to take that step of faith right now.
ENROLL NOW!