Communicating for Christians
by Christina Patterson
Authentically share your story, powerfully teach biblical truths, and change lives with your words.
JOIN NOW!
At the intersection of your story and God's story is a life-changing message that the world needs to hear.
POP QUIZ: What's Stopping You From Making An Impact With Your God-Given Message?
❌ Speaking in front of others makes me nervous
❌ I don't feel that I am qualified to talk about the Bible
❌ I think my story is boring
❌ I'm not educated enough
❌ I'm afraid of not being good enough as others
HERE'S THE TRUTH
You Have All The Ingredients For A Life-Changing Message
You just need to know how to put it all together.
What would happen if you could:
I'll tell you what:
You'd Have A Recipe Of Words That Could Change The World!
LET'S MAKE THAT HAPPEN WITH
Communicating for Christians
The simple communication course for Christian Women to craft life-changing messages and confidentiality teach God's truth with authenticity,  accuracy, and authority.
START NOW!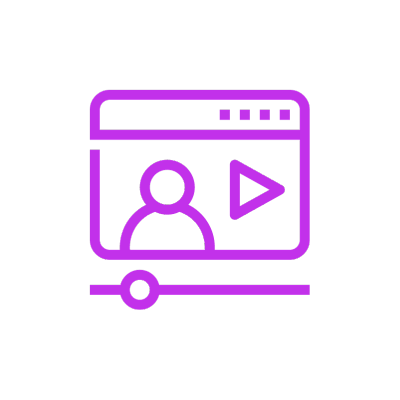 Video Trainings
Learn Christina's simple recipe for creating a message that change lives. Thorough engaging video lessons, learn each ingredient a signature talk must include to inspire, transform, confidently communicate God's truth.
Signature Message Template
Worth its weight in gold, this template makes crafting your signature message as easy as copy & paste and fun as a fill in the blank. Christina's P.L.A.T.E.D. framework gives you step-by-step guidance to help you effortlessly create the best speech of your life. With inspiring examples, easy formulas, and activating prompts, you'll never start with a blank page again. This template can be used to master transformational messages, Bible study lessons, inspiring devotions, video scripts, and more to be used over and over again!
Private Course Portal
Connect, network, and collaborate with like-minded Christian women of faith inside our private course portal to learn and grow together. You don't have to move forward in your calling alone with our online community of Christian women creators like no other.
Hello, I'm Christina
After 20 years of teaching the Bible, speaking to audiences of 3 to 30,000, and crafting messages that reach millions, I've seen first hand the power of a well crafted talk to change lives. I bet you can think of a sermon, teaching or message that changed your life. Guess what? You have that same power in you. I created this course to help women craft and share God-glorifying messages that are authentic to their stories and true to God's word. A winning combination that can help you become the communicator you've always dreamed of. Ready to make that kind of impact? Then this course is for you!
START NOW!
LESSON 01
What Every Bible Teacher Needs to Know
Discover the unique calling of teaching the Bible and what the Bible itself has to say about Bible teachers. Gain a biblical framework and understanding of how to best approach sharing God's Word so you can do so with reverence and accuracy.
LESSON 02
How to Study Like a Bible Teacher
Learn the difference between personal study and study with the purpose of teaching others. You'll also gain the 4 step framework Christina uses in all her teachings to break the scriptures down so your audience can easily understand the text.
LESSON 03
How to Teach the Bible
Learn how to bring everything you've studied together and package it into a Bible study your audience can easily learn and practically live. 
If for any reason, you join and don't love it let us know and get a full refund with our 7-day, guarantee. Please click here to read the full refund policy.
Communicating for Christians is Designed for...
Communicators. Christian speakers and communicators who desire to share the God-given message on their hearts with the world.

Writers.

 Authors and writers who share scriptures in their content and want to ensure they do so accurately.

Bible Teachers.

 Sunday school teachers, small group leaders, and Bible study leaders who desire a simple system to create powerful messages and teachings over and over again.
Beginners. Women of faith with a desire to start sharing their story and God's truth but don't know where to start or what to do.
You May Be Wondering . . .
This sounds amazing, but can this help me if I'm not a Bible teacher?
What if I don't like the course?
How long does the course take?
How long will I have access to the course?
I have another question not listed here.
 

There is power in your testimony . . . 
. . . and it's been hidden for far too long. Communicating for Christians was created to help you get your message out to empower you to change lives one word at a time. 
I'M READY!